Here At The Farm, we look at exercise a little differently.
We exercise because it's fun and makes us feel great. We know that the outcome of doing lots of exercise is getting fitter, stronger and healthier, so we don't feel the need to involve scales or track calories burned. We work hard, we push ourselves in every session and we always come away smiling.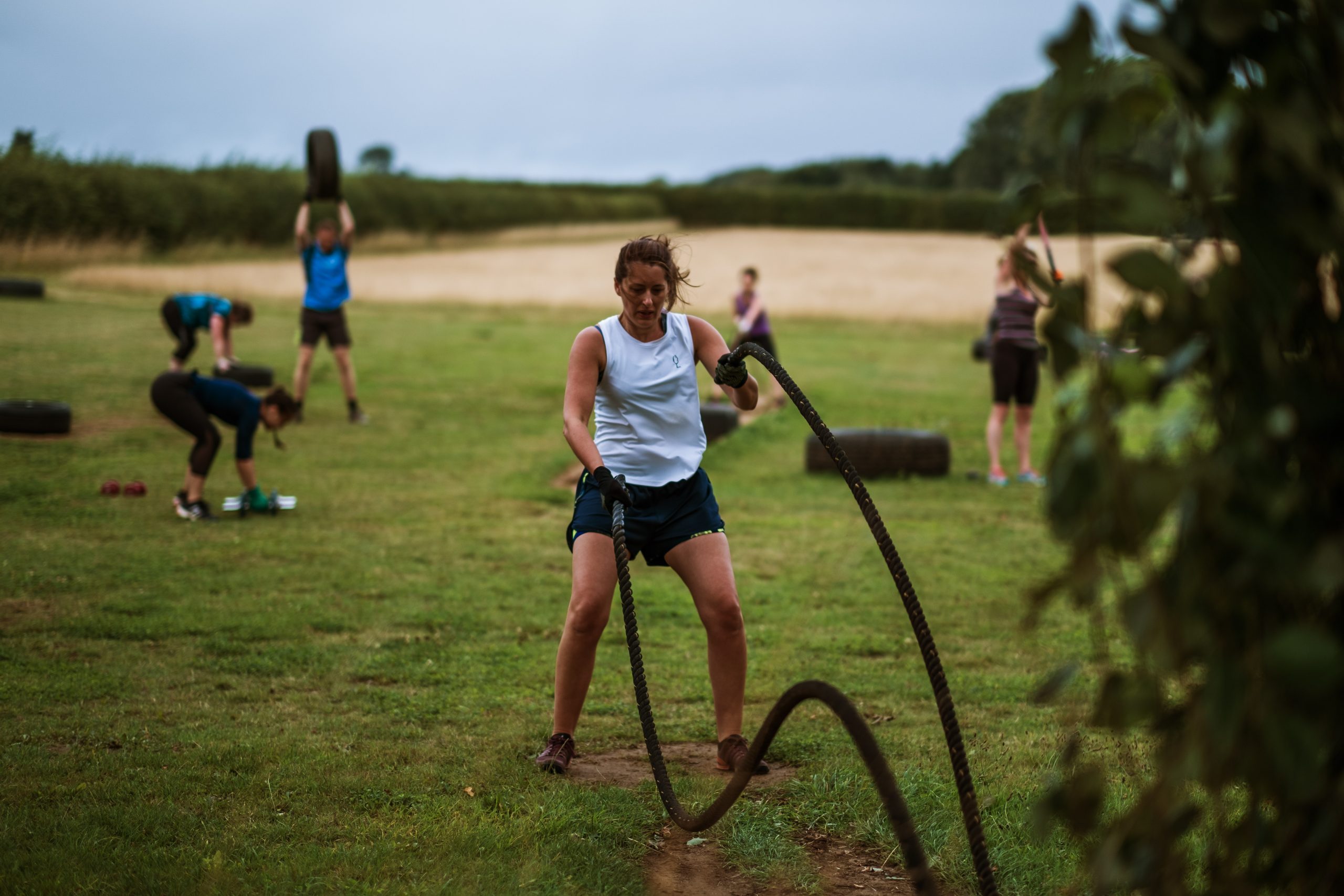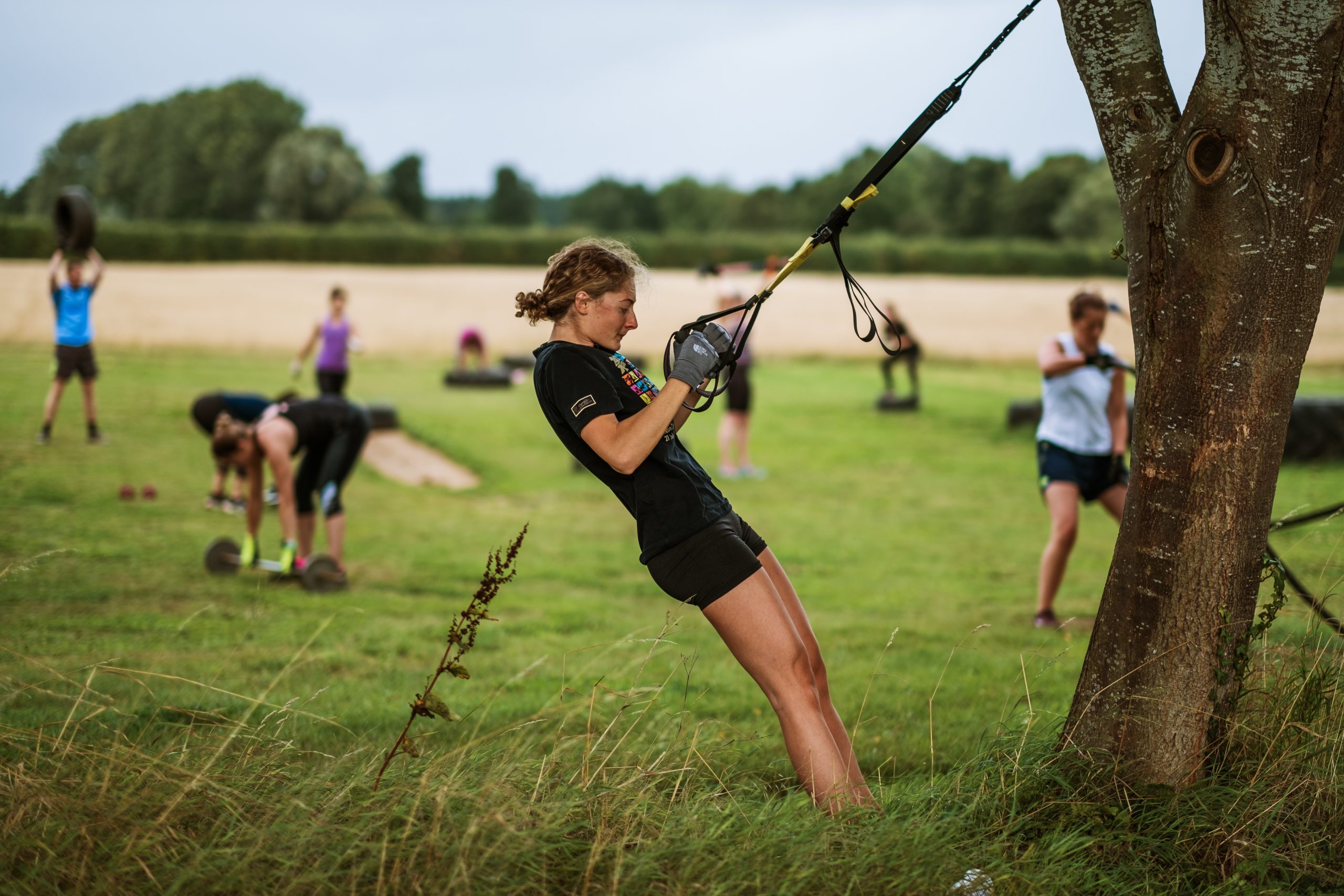 TESTIMONIALS
WHAT OUR CUSTOMERS SAY
---
Sam
★★★★★
I am so happy I found Fitness at the Farm. I was recommended by a friend and immediately felt welcomed and loved it. Leah is an amazing instructor with a great attitude to fitness and makes you feel welcomed and part of the group. If you love being outside and want to enjoy fitness in an unpressurised atmosphere give it a go.  And the bonus is Geoffrey the dog!
Stephen
★★★★★
Wow! I have been doing Farm-Fit for over 18 months now.  There is a diverse range of people who come to the classes, and as one of the older members, I have no problem fitting in. I'm certainly not the most athletic member of the group.  Leah runs a great class.  You can do everything at your own pace, but realistically, you try as hard as you can. And when you finish the class you feel great!   I really can't recommend this enough!
Colette
★★★★★
I love the farm circuits session on a Saturday morning.. Such a great fun workout together with Leah's enthusiasm and guidance its a great way to start your weekend!
I also love following Leah on Insta as she is so inspiring with her outlook on food, exercise and life in general…
If you are looking for something refreshingly different then look no further…
Heather
★★★★★
I'm so glad I found Fitness at the Farm! Leah is lovely and so welcoming, and her values about fitness and food are why I was so intrigued to try it in the first place. The classes have an encouraging atmosphere without any pressure, and I always come away much happier in myself, having done a fun effective workout and laughed a lot! I can't recommend it enough!
Emma
★★★★★
I highly recommend Fitness At The Farm for not only its amazing rural setting but because Leah has created a warm, friendly space free from all the usual diet culture BS you find in most fitness spaces. This is a place where you can exercise, have fun and just be yourself!
Helen
★★★★★
I LOVE Fitness at the Farm! Leah has created a place where the classes are properly inclusive and welcoming, and allow everyone to find their own joyful movement at their own level of intensity. There's no judgement or body shaming, and no diet culture either. You can build strength through functional movements as well as using more traditional exercise equipment like kettlebells, and build cardio resistance too. Nothing beats flipping the massive tyre though! Classes include circuits, as well as tyre fitness and boxfit, which are brilliant too. As well as the benefits of the exercise, you also get all the benefits of being outdoors in nature. You'll see deer, hares, owls, rooks, skylarks and kites- and although you might get muddy, you will feel better for it! Also, Leah's dog Geoffrey is just the best boy ever, and there are often lots of other dogs to fuss too. Overall it's just my favourite place to exercise and somewhere where I really feel at home. Thank you Leah!
Cat
★★★★★
Absolutely loving Fitness at the Farm. Joined a year and ago and it's safe to say I'm addicted now. Great company, great fun, great coaching. It's challenging but so worth it. Done wonders for my health and mind.  Thanks Leah
Saskia
★★★★★
I always thought I hate exercise until I went to Leah at Fitness at the Farm. My favourite is definitely the big circuit which takes us through tons of different stations doing either more cardio or more strength type exercises and the best thing is they each last around a minute only. And then it's done and you move to the next station. For someone like me who gets bored with one thing instantly this is the best! Also not gonna lie, a big part is Leah making this fun and accessible to everybody, making it clear this is our workout and we should have fun doing it. The people that do the classes are all super nice and normal and it's a lovely vibe but at the same time its making my introvert self happy cause it's just you alone at any one station. Can highly recommend doing a trial class!
Phoe
★★★★★
If you've ever wanted a gym without shirtless prats taking selfies in the mirror this is the place to go.
If you've ever wanted a gym where you can breathe fresh air instead of sweat/BO and 'shower in a can' deodorant this is the place to go.
If you want to workout surrounded by nature, listening to birdsong, and enjoying a stunning sunset vista, then book yourself and evening class and I'll see you there!
Ingrid
★★★★★
Just brilliant! The workouts, the atmosphere, the lovely Leah, the dogs . . . no matter what the weather, this is the BEST place for a full body workout shared with other lovely people!
Tricia
★★★★★
Fantastic! Leah makes everyone welcome , is totally non judgmental , providing just the right balance of challenge  and motivation with lots of laughter in beautiful setting  plus a gorgeous dog . Give it a go ! X
Olivia
★★★★★
Could not imagine working out anywhere else. Geoff the dog is the biggest bonus ever. Love this place.
Sheila
★★★★★
I love my sessions with Leah and fellow clients. We have fun doing circuits on the farm in all weathers and feel a sense of achievement each time. We are tutored well and we safely exercise to get fit and maintain our fitness. There are many classes available with lots of variety and we love Geoffrey's participation!
Lucy
★★★★★
Fitness at The Farm is simply Fantastic! Leah and her team provide a range of options when it comes to fitness and each class can be adapted for any fitness level. The setting is in the beautiful Oxfordshire countryside, with no mirrors or intimidating machines to negotiate, it is just perfect for anyone who loves being outdoors and want to give anything a go, it's dog friendly too which is an added bonus. With Fitness at The Farm I have found my happy place.