Fitness at the Farm
Personal Training
---

A healthy relationship with exercise
---
My aim is to help clients adopt a positive approach to physical activity and therefore develop a healthier relationship with exercise.
I encourage a mindful and intuitive approach to physical activity because if exercise is enjoyable rather than simply a means to lose or control weight, it is more likely to become a sustainable habit.
I meet with clients for an initial consultation to discuss their current approach to exercise. We discuss how you feel about yourself, your fitness & energy levels and your thoughts regarding physical activity. We then develop a plan that aims to make you more active in an enjoyable way and at a sustainable pace, working around your lifestyle and exercise preferences.
I promote outdoor exercise and teach my clients how to make the most of the world around them when it comes to keeping fit. The gym environment may be for you, but it's easy to make the outside world your gym too. Recent studies have shown that being outdoors and among nature can greatly improve self esteem and certain mental health issues such as depression. Additionally, by moving away from machines and equipment that churn out numbers and data, you focus less on unnecessary statistics and more about enjoying the experience of physical activity.
I want my clients to incorporate fitness and nutrition into their lives in a sustainable way. Therefore, I try to ensure that the changes are achievable, enjoyable and can be maintained for the long term.
Take a look at the packages below and see if any work for you.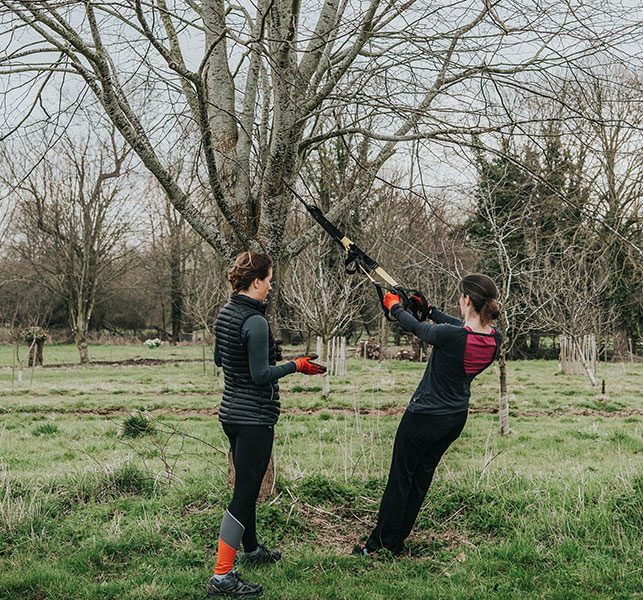 get in touch
Book a consultation
---
If none of the available packages work for you, bespoke packages combining personal training, fitness classes and nutritional guidance can be created to suit your requirements.

Why At The Farm
Qualifications
---
MSc Nutrition, Physical Activity & Public Health
Applying Intuitive Eating and Non-Diet Approaches
Level 3 REPS Certified Personal Trainer
Level 2 Fitness Instructor
Public Liability Insurance up to £5 million
Professional Indemnity up to £1 million