After an 8-year career in marketing, I decided that I didn't really want to do that any more. So, I did a part-time MSc in Nutrition, Physical Activity & Public Health at the University of Bristol, qualified as a Personal Trainer and Fitness Instructor, then quit my job and started my own business (a very succinct summary making it sound way more straight forward than it was).
I have the enormous privilege of living on a beautiful farm in South Oxfordshire with my husband, Andy and our "little ones", Geoffrey (dog) and Rupert (cat). Living on the farm, I have all the space anyone could need to keep active.
I never really loved the gym environment and always found the regimented, rep counting, calorie tracking, muscle building approach to exercise very unnecessary. I feel best when I'm outdoors, being active in anyway that I fancy. I love strength training, but I quickly figured out that you don't need machines in a gym to be able to do this. You just need to lift heavy things… and there are plenty of heavy things lying around the farm.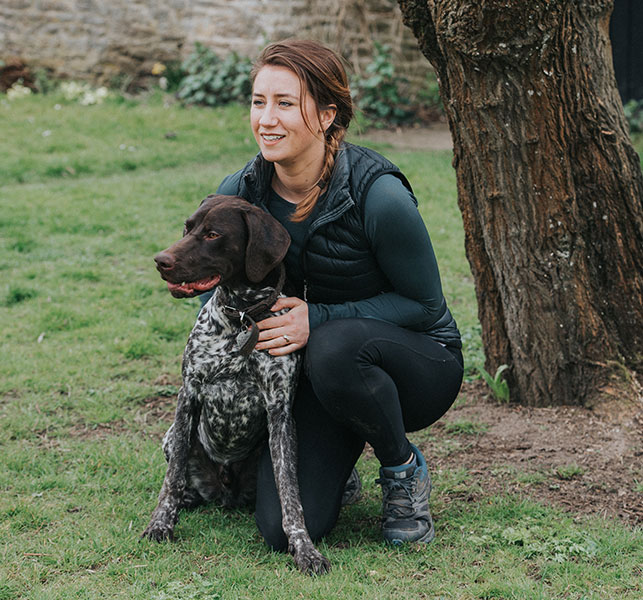 So I started playing with tyres and logs and rocks and very quickly left behind any notion that exercise = a contrived gym environment. When I qualified as a PT, I knew that I didn't want to teach in a gym. I don't want to stigmatise gyms at all. They can be a fantastic and accessible way for many people to exercise and there's a lot more to many of them than just treadmills and weight machines. I personally prefer to exercise outside and want to give others the opportunity to do so in a safe environment.
I haven't always been that active and I only really got into exercise in my early 20s. It took a long time for me to start to love movement. The gym was a necessary evil rather than somewhere I wanted to be. I would feel guilty for skipping sessions, guilty for not spending enough time on the treadmill, guilty for not completing enough reps that some random instructor had written on my induction form months ago. It was never going to be a long term relationship.
I started to love exercise when I took on the challenge of triathlons, because that was when I started to explore physical activity outside of the gym. I taught myself how to swim again; I got a bike and explored the countryside at the weekends; I went running around the farm or around the business park I worked on. Being outside made me feel so much better about what I was doing. I wasn't monitoring how far or how fast I went, I was just enjoying the exertion. I started cycling to work a couple of times a week, swimming in the gym pool or going for runs in my lunch hour. The gym simply became somewhere I would shower before heading in to work. I worked out when I wanted to, because I wanted to and I didn't want it to ever become a chore again.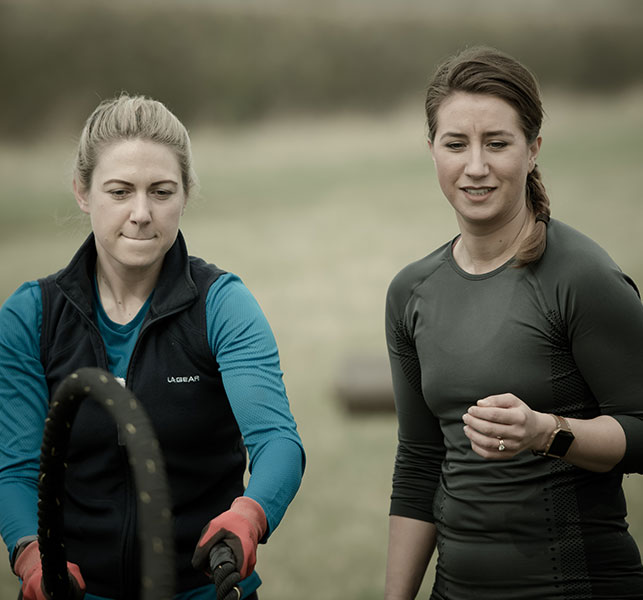 I used to take part in one or two triathlons per year as a way of giving me some sort of focus, but since I started my own business, I haven't done any organised events. I don't have the time or inclination for training any more and that's fine. It's something I used to love, but I've moved on to other ways of movement. I now do a lot more strength training and yoga. In a few years time that focus may change again to something else. So long as I can find some way to move my body in a way that excites, challenges and calms me, I'll be good.
Being active is a joy for me; preparing and eating food is a joy for me; not something that I ever want to relate with feelings of guilt or inadequacy. I am not one of those trainers that you'll find on instagram posing in unnatural positions with rock hard abs and toned arms. I am just a woman in her 30s who is finally at peace with her body just as it is. Someone who exercises for fun and because it makes me feel great, not for 'results'. Someone who eats intuitively, for pleasure and as a way to connect with others.
My aim with my business At The Farm is to help people develop healthy attitudes towards nutrition and physical activity; to find happiness with their bodies at any size; to get outside more and just feel good.