Looking at exercise a little differently
Fitness At The Farm
---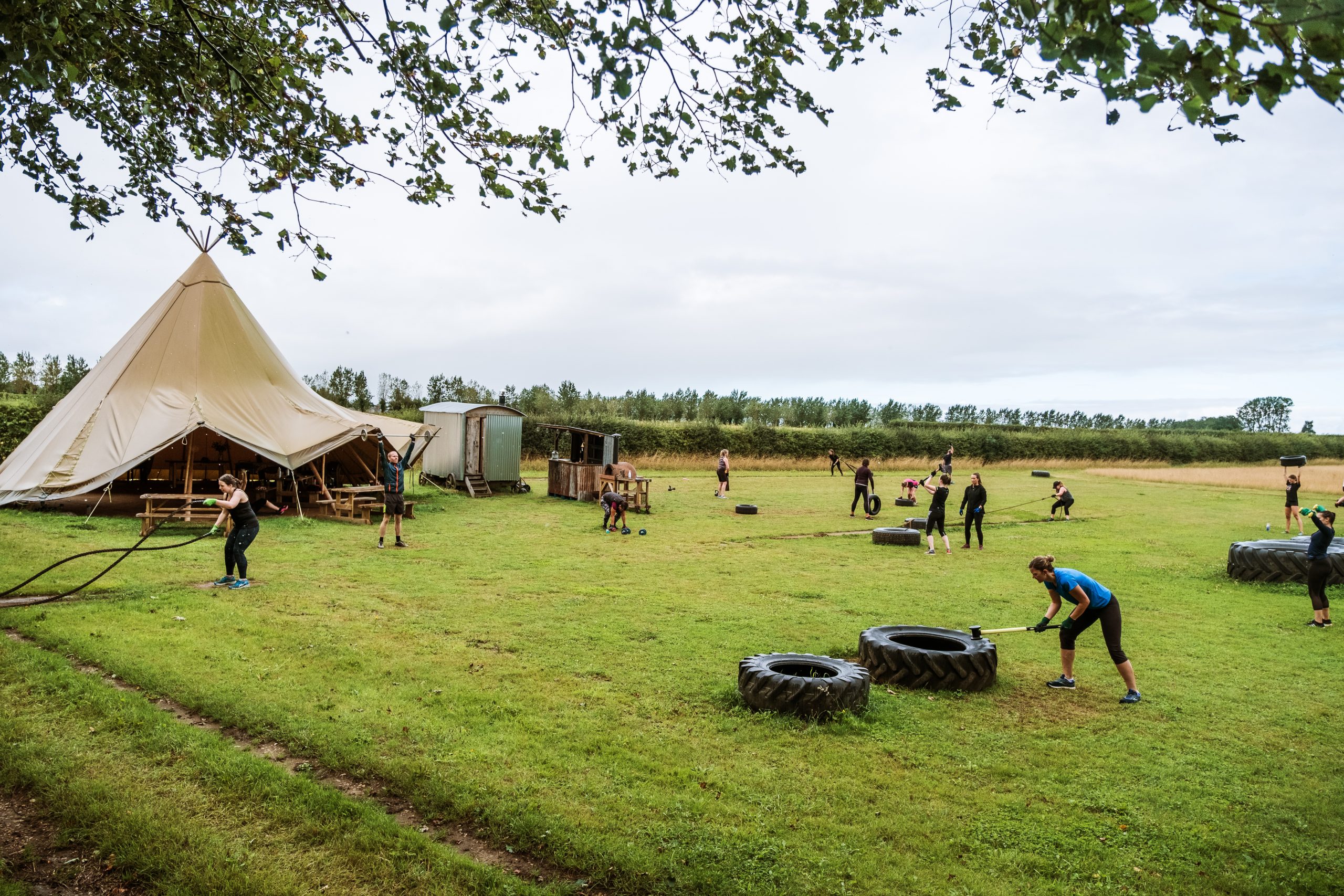 We exercise because it's fun and makes us feel great. We know that the outcome of doing lots of exercise is getting fitter, stronger and healthier, so we don't feel the need to involve scales or track calories burned. We work hard, we push ourselves in every session and we always come away smiling. When you're not pressuring yourself to reach some arbitrary goal or complete a randomly chosen number of reps, you'll end up really enjoying the exercise that you're doing.
If you don't follow strict exercise plans, which in our experience are boring and almost impossible to stick to, then you can concentrate on having great workouts every time. As your strength and fitness grows, we will push you harder and further to ensure that you keep feeling the results.
Not only does being outside allow you to enjoy the beautiful views, fresh air and smells of the countryside, it is also extremely beneficial to mental health and general wellbeing. Luckily, we are based on a beautiful farm in the heart of Oxfordshire where outside space is in abundance. We like to take things back to basics At The Farm so most of our 'equipment' is either completely natural or made from materials found on the farm. We get your body working as it's meant to be worked, moving and pulling and lifting in ways that the human body was made for.
Circuits are a fun and energetic class held in the open air at Collins Farm, suitable for any level of fitness. Every class is different and you will experience a full bodied workout. We tend to start the class with an optional jog to warm up (of any length you like) and then after some dynamic stretching, go in to a series of functional movement stations that will challenge you whilst growing your strength and fitness. They include cardio resistance, strength & conditioning and core stability. The beauty of circuits is that you can go at your own pace, everyone is focused on their own workout and no one is concerned with what you are doing. Some people will choose to take things slower, others will go as hard as possible – I encourage both approaches, so long as you listen to your body, enjoy yourself and challenge yourself each time.
Boxercise is an exciting boxing based cardio class using pads and gloves. You will learn some great new skills and boxing techniques from our extremely experienced instructor, Martin Dobinson, as well as growing your strength, coordination and fitness.
CTF Classes Car Tyre Fitness is a fun, dynamic 45 minute workout using simply a car tyre. With endless possibilities and combinations, no workout will ever be the same as the last. You will challenge your cardio fitness, increase your upper and lower body strength as well as growing your core strength and stability. All with one piece of equipment.
VIRTUAL: Car Tyre Fitness Each week Leah will deliver 3 x 15-20 minute CTF classes LIVE on the Fitness At The Farm Youtube
Monday @ 12:30 – Cardio
Wednesday @ 12:30 – Strength
Friday @ 12:30 – Core & Stability
These videos will then be saved and uploaded exclusively to the CTF members page where only subscribers will have access to them.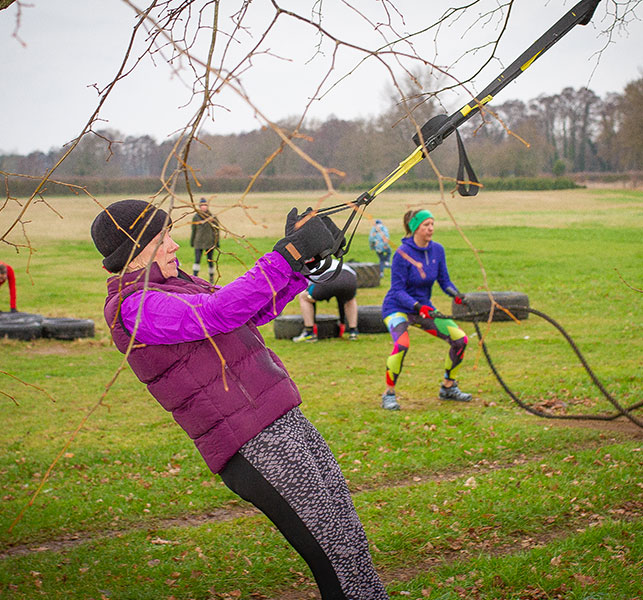 secure your place
Book a class
---
Like what you see? You can book your place online today, with options for a one-off drop in class, bulk bookings or sign up for a full membership that comes with a host of benefits!